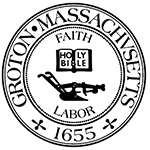 Town of Groton
Meeting Notice
Town Clerk
173 Main Street
Groton, MA 01450
(978) 448-1100
Nashoba Associated Boards of Health Meeting
Thursday, January 3 2019 at 7:00 PM
Other: See Agenda, Specified in Agenda ,

This meeting was posted Tuesday, December 18 2018 at 9:34 AM
Agenda
Notice of Open Meeting
Quarterly Meeting
30 Central Ave.
Ayer, MA 01432
1/03/19 - 7:00PM
Agenda
General Business
Administrative Matters
Approval of minutes 9/27/18
Agency Financial update
Review of Memorandum of Understanding
General discussion – Agency funding
Assessments - discussion
Discussion – fee increases
Nashoba Nursing Service
Home Health, Hospice and Community Health
Home Health and Hospice Service – activities/trends
Compliance update
Community Health
Flu Clinic review
Program review
2019--2020 Budget Plan
Environmental Health Updates
Changes to Food Code.
Quarterly report
2019-2020 Budget Plan
New Matters brought by Board Members
The listing of topics that the Chair reasonably anticipates will be discussed at the meeting is not intended as a guarantee of the topics that will have been discussed. Not all topics listed may in fact be discussed, and other topics not listed may also be brought up for discussion to the extent permitted by law.