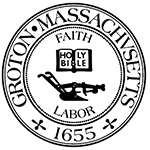 Town of Groton
Meeting Notice
Town Clerk
173 Main Street
Groton, MA 01450
(978) 448-1100
MassHire North Central Workforce Board Meeting
Tuesday, December 11 2018 at 8:00 AM
Other: See Agenda, Specified in Agenda ,

This meeting was posted Wednesday, December 5 2018 at 2:08 PM
Agenda
MassHire North Central Workforce Board
BOARD OF DIRECTORS MEETING
Tuesday, December 11, 2018
North Central Chamber of Commerce
860 South Street, Fitchburg MA 01420
8:00 a.m. – 9:30 a.m.
AGENDA

• Welcome everyone from the Executive Director
• New Board Member Introduction:
o Mary May-Lucchese-Director of Postgraduate and Continuing Studies-Montachusett Regional Vocational Technical High School.
• Approve Minutes of the September 11, 2018 meeting (Vote required)
• Executive & Finance Committee report-Barbara Mahoney and Jeff November 27, 2018
• MassHire Board Audit overview
• Maintain Consortium Model for the Career Center through 2019 (vote required)
• MassHire North Central Workforce Board -4 Year Plan overview
• MassHire North Central Career Center Presentation
• Board Member Recognition of Service-Frances Longton
• Board Member Survey
The listing of topics that the Chair reasonably anticipates will be discussed at the meeting is not intended as a guarantee of the topics that will have been discussed. Not all topics listed may in fact be discussed, and other topics not listed may also be brought up for discussion to the extent permitted by law.